Six months into i3Works PhD graduate scheme
by Freddie Stephenson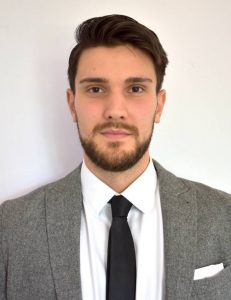 After having passed my viva in late January 2020, the irony certainly wasn't lost on me when I emerged into a job market that was swiftly ravaged by a global pandemic. I had spent years researching the history of health and medicine in the British Empire for my PhD, spending much of my time uncovering the effects of another pandemic on everyday life. Cue Peter Lamborn Wilson's famous adage that those who study history are doomed to watch others repeat it.
Whatever the case, it wasn't great timing. Fortunately, I was able to make ends meet by working as a freelance content writer, while (im)patiently waiting for the right career move to come along.
I knew one thing at the time, that I wanted to transition away from academia. It's an industry full of brilliant people, but for all the talk of the multidisciplinarity and collaboration, academics spend most of their time working in isolation, ruminating on their niche research specialisms. This doesn't always apply: I, like many others, had spent untold hours teaching students, organising and speaking at conferences, and travelling for archival research and fieldwork.
In any case, all of this had equipped me with skills and experience for a long-term career. I had developed research, analysis, communication, project, and management skills which I wanted to apply in the consultancy profession. Enter i3Works.
I came across i3Works and its graduate scheme specifically targeted towards PhDs and immediately applied. It was refreshing to find an organisation that valued my qualifications and experience. This is what I'd advice potential applicants: approach your cover letter and interview by selling the quality and uniqueness of your experiences and specifically translate them in terms of how well they align to project management and consultancy.
To give you an idea of what I mean, I had spent long swathes living and researching in Hong Kong and China. Once I even had an MA history class I was teaching audited by the CCP (unbeknownst to me at the time). I had taught to wide variety of students, stakeholders if you will, on all kinds of topics, all under strict deadlines. For that reason, I know I'm comfortable understanding complex ideas and repackaging that information to provide expertise and influence others. Essentially, if you've done a PhD, you will have project management and consultancy skills. You might just not know them under them name.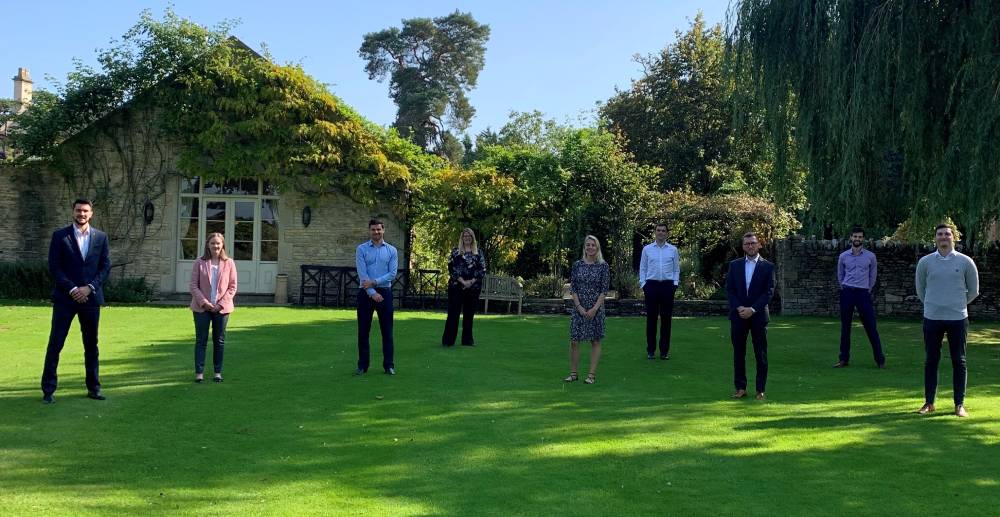 Fast forward to September 2020 and I had joined the company and moved to Bristol. It has been almost five months since then, so it seems like a good time to check in and tell you what I have been up to. Here's just some of the highlights.
I was fortunate enough to move into a fee-earning role as a junior consultant shortly after joining. My role was in a project coordination capacity on an assurance commission with a leading UK transportation infrastructure organisation. I confess that assurance was something I had never heard of before joining the company, but before long I was absorbing all kinds of knowledge from my new colleagues. I was working directly with two of our directors and several senior consultants from the outset. I don't imagine many other companies that would provide a similar experience to graduate starters. From helping draft reports to minuting interviews with the client, I was exposed to real projects and was gaining an understanding of what makes for successful project delivery and best practice.
At the same time, I was on a placement with i3Secure, our sister company, working on bids and a new ISO solution. The guys at i3Secure supported me every step along the way, providing a wealth of expertise and insight. As an added bonus, they were even kind enough to send me some merch (I'm wearing an i3Secure hoodie as I am writing this – score!). This placement got me participating in daily stand-ups and even doing some bid writing. The pace of the work was thrilling, and I would encourage any other new starters to get involved with the bid process when they can.
Since Christmas, I have been on a placement with our head of Sales and Business Development, looking at how i3 can continue to mature its sales function. This has been my favourite piece of work yet, and my business acumen is improving in leaps and bounds. I was given a set of requirements and let loose to get a new CRM solution deployed across the business at pace, being trusted to independently deliver a project with real business value. Like before, I have relished the opportunity to work closely with our senior leadership team who have always carved out time in their busy schedules to support the project.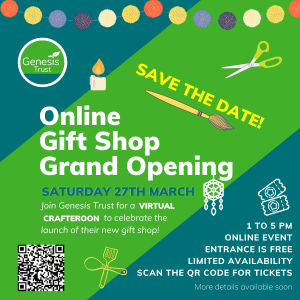 The 2020-2021 Charity Project has been another highlight. Together with other members of the i3Institute, we have been working with The Genesis Trust Bath to support their vital services in these challenging times. It's a project that we have managed from initiation to delivery, learning the ins and outs of project management and project controls along the way. The project has given the team the opportunity to learn, experiment and receive feedback in an open setting, while supporting truly valuable work.
Every project and placement I have been involved with has had me getting stuck in and learning on the job. Combine this with one-to-one mentoring and allocated time for studying towards industry recognised qualifications, and I have greatly developed my knowledge of project management and consultancy.
I have gained my Prince2 Foundation and Practitioner qualifications, and I am currently working toward the APM Project Management Qualification. I know that the graduate scheme will continue to support me in how I chose to specialise in the future; a hard choice since exciting new avenues will continue to open up over the coming year.
More than formal qualifications though, it is the impressive and hard-working people that I engage with on a daily basis that expose me to different styles of working and all areas of the business. I opened by talking about why I wanted to move away from academia. Academia was never as collaborative as I would have liked, but each of these placements and projects have been collaborative in every sense of the word.
I'm enormously glad that I made the career change that I did and I'm excited to see where the i3Works graduate scheme takes me next.