We are proud to announce our charity commitments for the next two years.
We have become a corporate Jubilee Partner of The Tree Council: a charity and umbrella body with a mission to care for trees, and official delivery partner of The Queen's Green Canopy. The Jubilee Partner initiative is a way for companies to support her majesty's commitment to encourage people plant trees for her platinum jubilee.
We are also supporting Blueprint For All, formerly the Stephen Lawrence Charitable Trust, as a corporate partner. The charity works with disadvantaged young people and communities to help build a future where talent is respected and nurtured irrespective of where it comes from.
Our two choices firmly align with our developing social value strategy, which focusses on:
fighting climate change
equal opportunity: diversity/inclusion
wellbeing
local community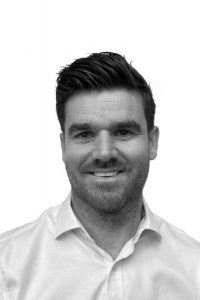 Ben Ames, director at i3Works, said: "Since 2019, we have proudly supported charities close to our hearts and, demonstrating our commitment to 'keeping it local', close to our Bristol office base.
"Even then, we had a growing presence outside our historic South West core, especially in the increasing number of people working remotely. This has become even more commonplace during these Covid times.
"While we still do a lot of work in the local region, we felt national charities would better reflect how widely spread we are across the country and our values as an organisation. We have built a company with people from a wide range of ethnicities and backgrounds, all of whom are encouraged to take greater environmental care by taking advantage of our electric car scheme, remote working even before the pandemic, an expense policy that supports the use of public transport, and our commitment to ISO14001 Environmental Management System. As such, we feel the two charities we have chosen echo what we already stand for.
"This does not mean we are forgetting the smaller charities. Indeed, we actively encourage our staff to support local causes and give them money to donate to charities of their own choosing. We already support over 50 further charities this way – and expect this number to grow as we grow – so they will continue to benefit from our support as well as our two chosen ones."
You can find out more about, or donate to, The Tree Council and Blueprint For All by following these links. We thank you in advance for your support and contributions.