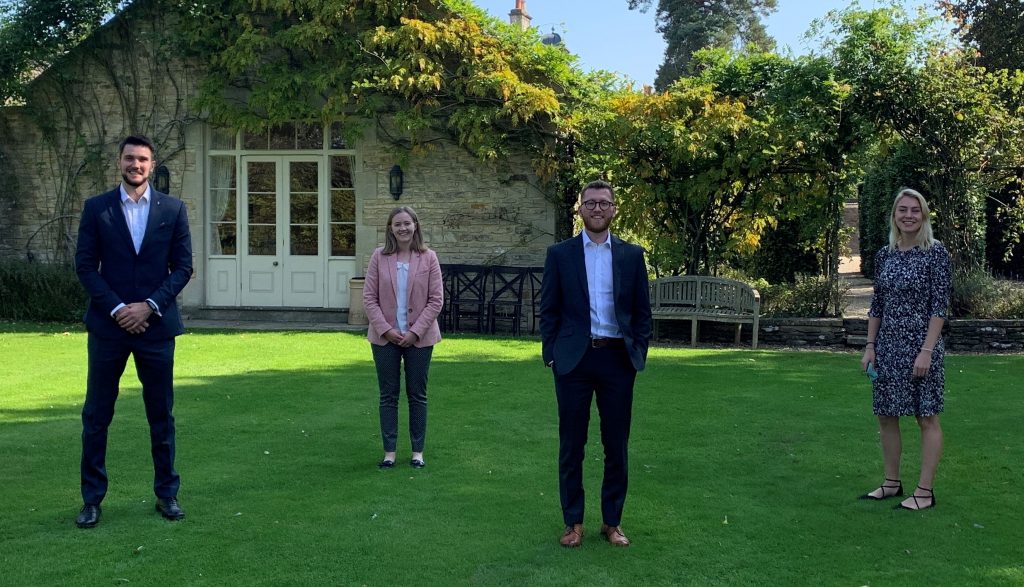 Yesterday (Monday 21st September) we had the pleasure of welcoming four new graduate consultants during a face-to-face induction day in Corsham. The day consisted of introductions from our current graduates, plenty of coffee, and a taste of things to come from programme lead Alec Bosomworth, Head of People Helen Sanders, and company director Ben Ames.
Following the successes of the last year, we have doubled our graduate intake and split the scheme into two levels to offer tailored programmes for undergraduate and PhD graduates. All of our graduates this year come from vastly different backgrounds to the world of P3M, bringing an impressive collection of accolades and skills with them.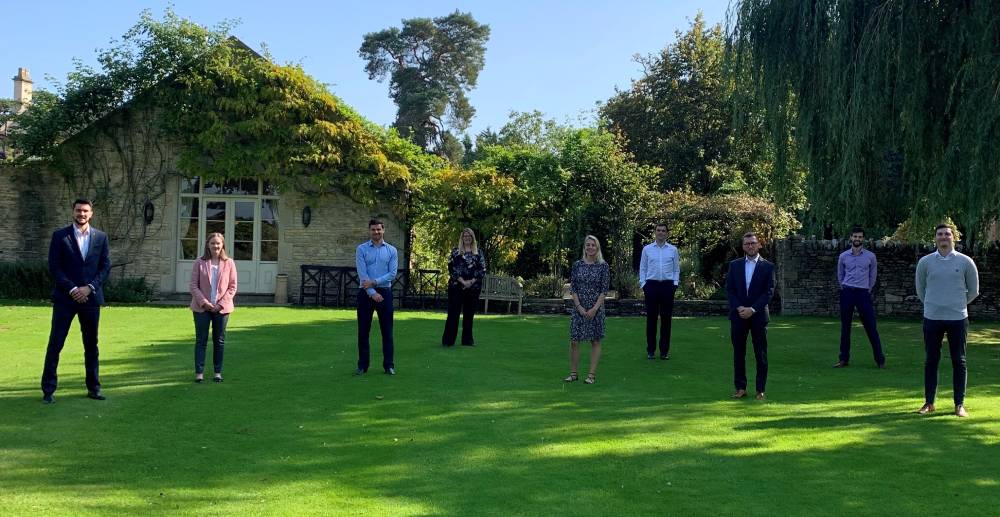 Alice Greswold and Lewis Boyle join us on our undergraduate scheme. Alice achieved a first-class degree in classics from the University of Bristol, and Lewis got a first-class honours MEng in mechanical engineering at the University of Aberdeen.
Freddie Stephenson and Mary Goodwin-Trotman have joined our PhD graduate scheme, having recently completed their doctorates. Mary spent the last three years studying clinical neurology at the University of Cambridge, while Freddie studied history at the University of Nottingham, researching colonial Asian medicine.
"We are really excited to work with our new graduates as they kick-start their new careers. Their journey starts now as they get stuck into internal projects, and I expect they will forge themselves into a great team, evolve as talented individuals, and become long term assets for our company. I can't wait to see what their skills, enthusiasm and ideas bring and to share their successes in the coming months and years." said Alec Bosomworth
We look forward to keeping you updated on their two-year journey towards becoming fully-fledged consultants.
Want to learn more about careers at i3Works? Explore our current vacancies here.