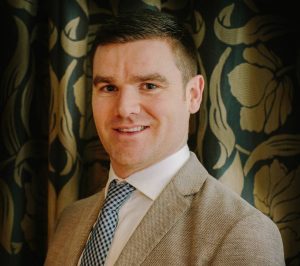 Ben Ames – summer 2020
It's fair to say that summer 2020 has not turned out as any of us expected when we were making plans at the start of the year. Instead, we have experienced cancelled holidays and distanced visits with loved ones, all while adapting to remote working and an ever-changing business landscape. We have truly been tested on both a professional and personal level these past few months.
When deciding to write a regular director's update, I had originally wanted to take this as an opportunity to give an insight into our work and strategic goals as a company. However, given the challenges of this year, I would rather publicly express my gratitude to all our staff and associates, and acknowledge their achievements, resilience, and strength.
Despite the disruption and uncertainty, each and every member of i3Works has been relentless in ensuring we continue to deliver excellent services to our clients and have even succeeded in extending our services to new customers and markets. Our spirit and ambition has enabled us to take the challenges of 2020 in our stride, resulting in a summer of significant wins for i3Works – including contracts with the Nuclear Decommissioning Authority, Defence Digital's (DD) Reset Programme Office, DDs Transformation Programme Office, and Field Army to name just a few.
Over the last few months, we have been increasingly recognised for the work we are doing within assurance and quality management and were delighted to have been awarded a place on the TfL Professional Framework 2 in June. Additionally, in July, Ian Townsend, Nora Harris and Gregor Cameron became APM accredited assurance practitioners, further adding to our assurance knowledge. Following this achievement, Nora and Gregor have been selected by the APM Assurance Specific Interest Group (SIG) to refresh the APM assurance toolkit publications.
Our i3Institute has also reached a significant milestone this summer, with our first-ever Project Controls Academy (PCA) members, Sarah-Jane Firth, Jameet Singh and Chris Barnett, completing the scheme and becoming junior consultants. Having started the scheme just seven months earlier, Sarah, Jameet and Chris have excelled as project controls specialists and are now putting their skills into action in client-facing roles within the Ministry of Defence and Baker Hughes. This huge achievement is testament to their work ethic and 'can-do attitude', as well as the knowledge and time invested by our consultants who run the programme.
Following the triumphs of both our PCA and Graduate schemes, our i3Institute and communications teams have been working tirelessly throughout July and August to double recruitment for 2020/2021. Having whittled down over 400 applications, we are looking forward to welcoming 10 new i3Institute members later in September and to sharing their successes over the coming months and years. Through growing our i3Institute we hope to do our bit to help graduates and those seeking a new career in an immensely tough job market, and to invest further in our future project professionals.
In July, we also carried out our annual staff survey and were overwhelmed by the positive responses received. Every member of i3Works said that they would speak positively about us as a company, and that they felt valued as a member of the team. This is a massive achievement, which I am enormously proud of, and is very much down to the open and friendly culture which we have built together as a team.
We can only hope that the remainder of the year gets easier. However, I am certain that with such a skilled and determined team behind us, i3Works will continue to go from strength to strength.
Thank you.
Ben Ames, director, i3Works
Did you know that i3Works, i3Institute and i3Secure are now registered trademarks of i3Works Ltd? Explore our company and service pages to find out more about what we do.