by Jameet Singh, junior consultant
I joined Avon and Somerset Constabulary on an apprenticeship programme within the Criminal Justice Department immediately after finishing my GCSEs. That was the start of my thirteen-year career, taking me on a diverse career path from police community support officer to Major Crime Investigation Team helping investigate homicides.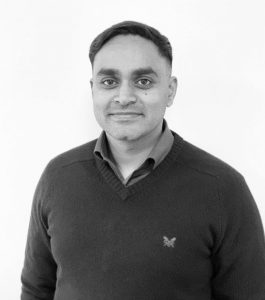 During my career in the police force I had many secondments. I enjoyed being an executive assistant for the assistant chief constable in Gloucestershire Police, and helping set up the Outreach Team with the aim of making Avon and Somerset a more diverse organisation.
From working on a few high-profile homicides, and alongside high-ranking officers in the Chief Officer Group (COG), I had a wide-ranging career, but felt the time was right to take on something different. My cousin is a project manager in London and has worked with some huge companies like HP and Coral, and I was always interested in her project stories.
I originally applied for an office manager post within i3Works, but after being interviewed somehow ended up agreeing to join the Project Controls Academy, despite having no previous experience in the project world. I always thought you needed project qualifications to work in project management, so was surprised to have been accepted.
I remember taking a file with me into my interview and showing all the commendations I had received in the police. I think that's why I stood out in the interview. i3Works, being the supportive company they are, reassured me about my fears of having no previous project management experience, and here I am completing my first year.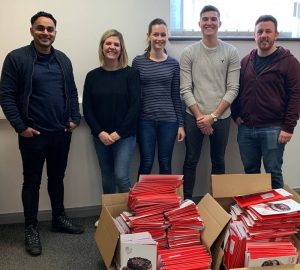 My first placement was within the bid management team, helping with bid responses and supporting the implementation of a bid library. This took up two-days a week, with the other three being Project Controls Academy days. This is where I learnt about project controls, working on dummy projects and creating my own schedules. Within this timeframe I completed my Prince2 Foundation and took a part in the APM Challenge in a Cost role, where we worked with a great charity and delivered all the outputs outlined in the business case. This reminded me of my apprenticeship days, as I was learning like being at school, but being paid at the same time.
I landed my first client role for within the Ministry of Defence in a project support capacity. This was followed by my first consultant role in February 2020 as a lead planner/scheduler. I am still in this role and have received great feedback from the client.
I definitely would encourage people to join Project Controls Academy. I thought I could never join as I never had experience, but this has proven me wrong and given me a chance to work on some great projects. The year has flown by and I can't wait to complete another one!
Our new PCA recruits joined us this week. Keep an eye on our news as we update you on their progress throughout the year.