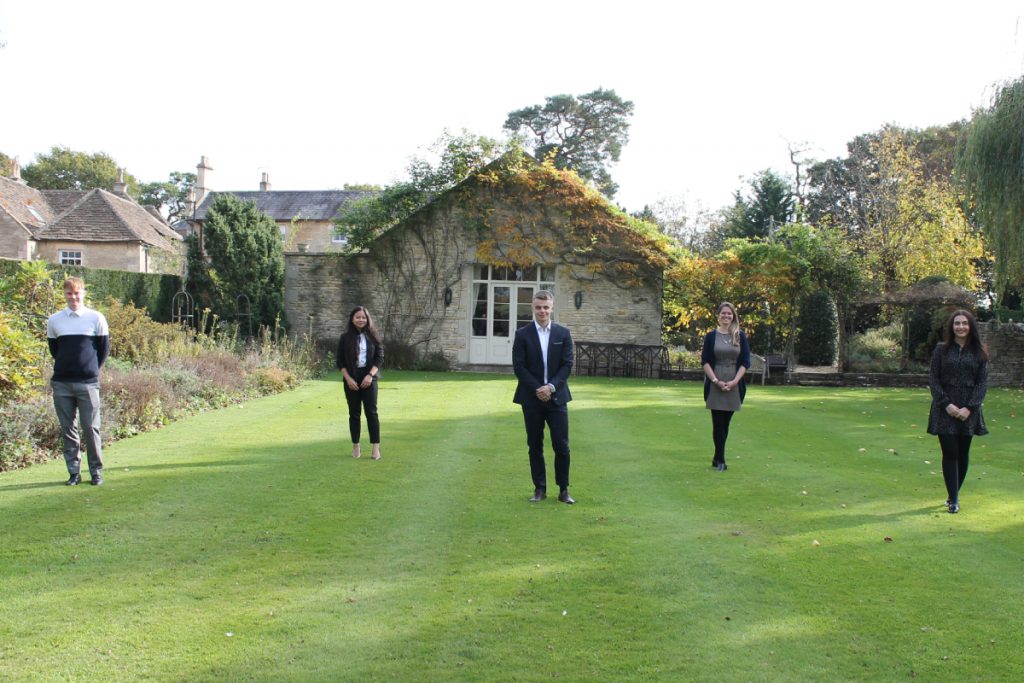 Last week (Monday 19 October) we completed our i3Institute 2020 intake by welcoming five project controls students. This week, their training ramps up as lessons in planning, risk and cost management officially begin.
Please welcome to the i3Works family:
Jasmin Baker: – History graduate Jasmin has spent some time travelling, firstly France for a year, and then Fiji where she completed a community development internship and raised £3000 for a local primary school destroyed by Hurricane Winston in 2016. Prior to joining the PCA, Jasmin spent eight months in engineering recruitment.
Rosie Barber: Rosie spent six years in the TV industry, having worked on productions ranging from Casualty, to His Dark Materials, and Peaky Blinders. Away from work, Rosie loves taking on a challenge. She is a qualified advanced open water scuba diver, day skipper, Try Tag rugby player and dedicated Bristol Bears and Scotland rugby supporter.
Jack Battersby: Jack has joined i3 Works from a leading accountancy practice where he was studying for his ACA qualification. One of Jack's proudest achievements away from work is reaching the summit of Mt. Kilimanjaro earlier this year as part of a charity fundraising effort.
Lydia Herberts: Lydia's passions are yoga and charity work, the latter of which saw her raise almost £4000 for a month-long expedition to Peru, where she taught English, as well as take on crop planting and construction work. Her most recent role was supporting young people through their traineeship programme.
Ben Lewis: An avid football fan and film buff, with an MSc in Environmental and Policy Management from the University of Bristol. Prior to joining i3Works, Ben was a project scheduler at DE&S. He is currently learning to play the guitar, although he admits, he has a long way to go.
Martyn Hubbleday, who heads up the Project Controls Academy, said: "We were inundated with applications from people of the highest calibre, but even amid this exceptional talent, these individuals really stood out."
"With the help of last year's PCA members and other colleagues across i3Works, I look forward to turning the enthusiasm and skills of this intake into the next generation of expert planners, schedulers, cost and risk specialists."
We will keep you updated on their seven-month journey towards becoming fully-fledged consultants.
Want to learn more about careers at i3Works? Explore our current vacancies here.