Director's dialogue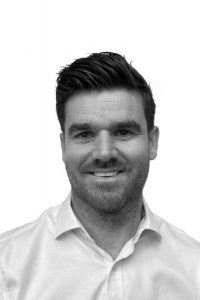 by Ben Ames
As I reflect on the last year, I am overwhelmed by the achievements of our staff, as individuals and as a company. Even in the strangest year any of us are likely to experience, we have expanded the skillsets and qualifications across our services, grown our i3Institute, established ourselves in new sectors, and strengthened our position in others.
This includes further expanding our roles in the Ministry of Defence, conducting our first TfL Assurance (iBus2) contract and now working on a second, and expanded our role within the NDA, to provide planning services as well as assurance.
I would also like to celebrate the people that have made this happen: our staff and associates, who as ever, have worked with diligence, passion, and good humour, in continuing to deliver excellent service to our clients. I celebrate our partners, who have come with us on this journey, and our clients, who have adapted to these new ways of working far better than even they thought was possible, and in doing so enabled us to continue delivering effectively.
I celebrate the newcomers to our company, those new to the world of management consulting who've joined our i3Institute (as graduates or project controls trainees), and those joining us in more senior positions. The prospect of joining a company at a time when meeting face to face was virtually impossible must have been daunting, never mind the client delivery side of things. It's testament to the calibre of people that we recruit, as well as those already here, that the process has been so smooth and people who have still never met in person are now not only colleagues, but friends.
As our focus now shifts to the future, we are in the process re-shaping our organisational structure to support improved services for our clients and clearer career paths for our employees as we continue to grow and thrive. We move in to 2021 with a real sense of optimism; with employees we are incredibly proud of, established clients, a growing reputation, and a bright future.
Thank you to everyone we have worked with this year, and here's to 2021.