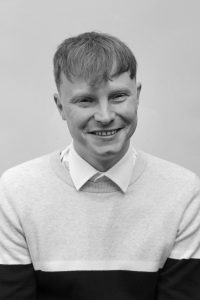 By Ben Lewis, Project Controls Academy trainee
I joined i3Works in October 2020, and am starting to settle into my new role as a trainee. In the run up to Christmas, it seems like a good time to check in let people know how I'm getting on.
There has been a lot for us PCAs to learn in such a short space of time, but everyone has been relishing the challenge and really throwing themselves into it. We have had sessions on planning, risk, and cost so far. We've even had the opportunity to develop our consultancy skills.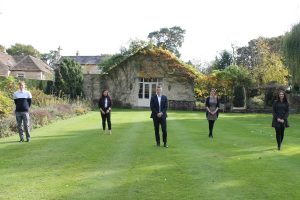 All of us have found the culture of i3Works to be eye-opening; no one is too important. I can call and have a conversation with anyone about any subject. Learning new subjects from experts in their fields has opened avenues for all of us. I'm now devoting some time each week to get involved in social media and wider communications. This isn't something I'd done before, and I kind of expected to be told 'no, you need experience'. I needn't have worried. i3Works don't do it like that. They're happy to help you develop skills you're interested in, not necessarily the ones you're already good at.
This ethos of exposing staff to new skills is reflected by the varied and interesting internal work each of the group has chosen to pursue, allowing all of us to develop ourselves in new ways. Nothing has made how quickly we are all growing more obvious than our work on our charity project with The Genesis Trust. We have just completed our first monthly report and the content has really highlighted how much we are learning, and how fast!
Apart from seeing this development in action, the charity project is something we are all incredibly proud to be a part of as it will have a positive impact on those who need it most in such trying times. It has not all been work focused though. The relaxed atmosphere involves fun too! With activities such as the Isolation Inn weekly quiz (which the PCAs took all three top spots for!) or the more relaxed walking and talking conference calls, there have been plenty of ways to integrate ourselves into the company.
I know that these are still early steps on our journey with i3Works, but if the first couple of months are anything to go by, there is so much more out there for us to learn and be a part of.
I can't wait!